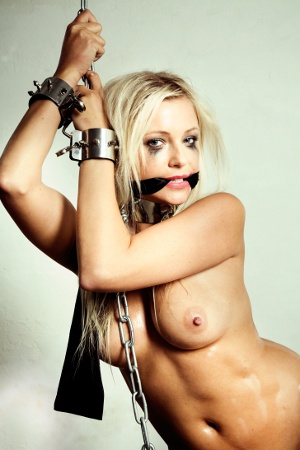 Bondage dating can be an exciting and fulfilling to bdsm singles. However, there will be times that your safety can be compromised. While a little pain can feel good for us, we should also consider our safety. After all, we wouldn't get to have another sexually fulfilling experience if we end up severely hurting ourselves (or worse!) in a session right?
Even in online bondage dating, there are still precautions that we should all take into consideration. This is to make sure that we don't end up putting our lives in danger while fulfilling our sexual fantasies. There is really nothing wrong with pursuing these fantasies as long as we know how to keep ourselves safe in the process. For a little heads up, here are some tips and pointers about bondage.
When meeting for the first time, don't do any bondage sessions
Your excitement can make you do things that you will later on regret. When meeting someone for the first time, do not do any bondage activity just yet. Instead, take your time in getting to know them and figure out if you do feel comfortable with them. This should be your priority when you meet someone for the first time.
Avoid rushing into a bondage session
Even if you might be a little excited about your bondage session, you should control yourself and wait for the right time. Do not just go rushing into a session without getting to know your partner first. Bondage personals usually have an email or IM feature so make sure that you use these features to your advantage. Try talking on the phone with your partner before you decide to meet for a bondage session. Your partner's voice can tell a lot about their personality.
Do not get into hardcore bondage right away
When doing a bondage session with someone for the first time, make sure that you only do light bondage until you are both comfortable. When you think that you are both comfortable, this is the time when you can take it to the next level. Additionally, it would also be unwise to get yourself in a bondage position that is impossible to get out; especially if it is your first time.
Sign up and participate only in legit online bondage sites
There is no better way of ensuring your safety than making sure that you are signed up in a legit online bondage site. As the internet is so full of scams nowadays, there is a possibility of signing up in a fake bondage site. As a result of this, you will either end up getting ripped off or you will end up making a total fool out of yourself. Exercise caution when choosing which bondage site you should register on. It may be quite awkward but try asking some people that you know that are also into bondage.
Although some of these might be too obvious, some of us might end up overlooking them because of the excitement that they will feel when a certain someone contacts them for a bondage session. So don't go diving head first and use your common sense before doing something that you might regret in the future.